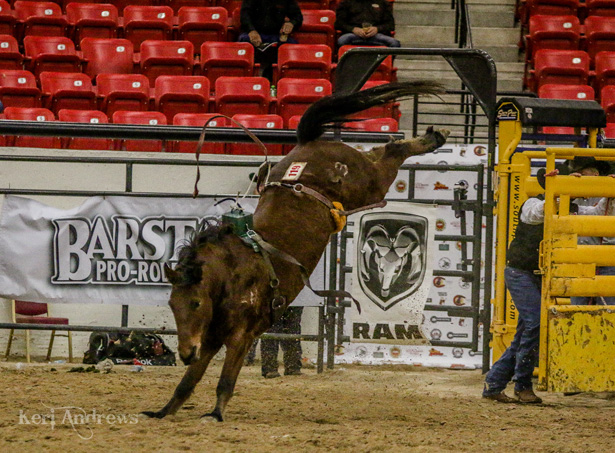 "One thing for sure, I have gone through the E-Z Buck, Silver Bull-It, and the Robo Rider. Had snags with all of them. Sometimes they would not release, latches sticking, antennas pulling out, wires getting lose, and so on. I always cleaned the units after use and had them fully charged so there were no excuses. I was lucky enough for one of my friends to bring some of his bulls to the house and he brought the Buck Em All Dummy with him. It is a wonderful product.
We buck a bunch of bulls over here and that thing catches a heck of a beating and keeps on going. Haven't had one snag with it so far, and it is the first dummy I can say that about. I have to give credit where it is due. That thing is awesome. Nothing worse than a dummy hanging up on a future superstar and staying on him for several minutes. After busting my butt and investing everything I have to breed a great one, I will be darned if I mess things up by buying a sub-par dummy again!
I will go with the Buck Em All for now on till I am proved wrong. They have set the bar pretty high."
– HENRY RANCH
"Buck Em All is the ONLY dummy I'll ever use! I have been through a couple of the others and nothing compares to the 15 pound green machine!
Your product and service are excellent! Thanks Bob and Buddy! "
– TRAVIS ECKROTH, ECROTH RODEO BULLS
"I've used them all at different people's places and the only one I was impressed with was the Buck Em All.
When I went to buy my own, I spent the extra money to get the best one out there for my bulls.
Everybody around here that has bulls comes to my house to buck them so they can use my dummy."
– TAMMY WILLIAMS, CROOKED T BUCKING BULLS
"I was lucky enough to marry a good woman who knows how much my bulls mean to me so she bought me a Buck Em All for Christmas. I messed the battery up on it before it was a few months old and all I had to do was call Buddy and he replaced it at no charge.
Besides owning the best dummy in the business, I own a dummy that comes with the best customer service in the business!!!"
– DAVID LOCKE, MONROE GA & NOCONA, TX
"Before I bought my dummy, I asked everybody and researched everything that I could research to figure out what the best dummy out there is.
All roads kept leading to the Buck Em All.
I inquired about every dummy manufactured and the Buck Em All is the only dummy that I never heard one negative word about.
In the end, choosing a Buck Em All was a No Brainer!
I have invested every extra dollar that I have into my cattle, so why would I want to take a chance at hurting or spooking a bull, when I could avoid it by simply buying the dummy.
You have the bull, you have the proven bloodlines, now it's up to you to buy a proven dummy!"
– TRAE SHELTON, TS BUCKING BULLS, J BAR S BUCKING BULL CO.